Minerals Technologies to Host Analyst and Investor Day on May 24, 2023
NEW YORK, March 29, 2023 (GLOBE NEWSWIRE) -- Minerals Technologies Inc. (NYSE: MTX), a leading technology-driven specialty minerals company will host an Investor Day on Wednesday, May 24, at 8:30 a.m. EST at the New York Stock Exchange. The webcast portion of this event will conclude at 11:30 a.m. EST.
"Minerals Technologies has transformed over the past five years into a more balanced portfolio of businesses poised for long-term sustainable growth. Our 2023 Investor Day will provide details on each of our businesses, their market positions, and growth and profit drivers enabled by the company's innovative technologies and high-performance culture. We will outline how our new operating structure positions us to create long-term value for our stakeholders," said Douglas T. Dietrich, Chairman and Chief Executive Officer of Minerals Technologies.
Investor Day participants will hear presentations from Mr. Dietrich and other senior executives.
To access the live webcast and presentation materials, please go to investors.mineralstech.com. A replay of the presentation will be available following the live presentation.
Analysts and investors interested in attending the meeting in person should e-mail the Minerals Technologies Investor Relations team at investor.relations@mineralstech.com to register for the event.
About Minerals Technologies Inc.
Minerals Technologies Inc. (MTI) is a leading technology-driven specialty minerals company that develops, produces, and markets a broad range of mineral and mineral-based products, related systems, and services. MTI serves a wide range of consumer and industrial markets, including household and personal care, paper & packaging, foundry, steel, construction, and environmental solutions around the world. The company reported global sales of $2.1 billion in 2022. Mineralstech.com
Investor Contact:
Lydia Kopylova
(212) 878-1831
Media Contact:
Jennifer Albert
(212) 878-1840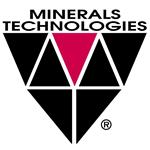 Source: Minerals Technologies Inc.