Minerals Technologies to Present at the Jefferies Industrials Conference on September 7, 2023
NEW YORK, Aug. 24, 2023 (GLOBE NEWSWIRE) -- Minerals Technologies Inc. (NYSE: MTX) ("MTI," or "the Company") today announced that Chairman and Chief Executive Officer Douglas T. Dietrich, Chief Financial Officer Erik Aldag, and Vice President of Investor Relations Lydia Kopylova will attend the Jefferies Industrials Conference in New York City on September 7, 2023.
Mr. Dietrich will present an overview of the Company highlighting its strategic priorities, unique positioning in the Specialty Chemicals industry, and recently established 5-year financial targets. The presentation will begin at 3:30 pm EST. A live webcast and replay will be available at https://wsw.com/webcast/jeff286/mtx/1734915.
Management will also host one-on-one meetings with investors on September 7. Investors interested in a meeting should contact their Jefferies representative.
About Minerals Technologies Inc.
New York-based Minerals Technologies Inc. (MTI) is a leading, technology-driven specialty minerals company that develops, produces, and markets a broad range of mineral and mineral-based products, related systems, and services. MTI serves a wide range of consumer and industrial markets globally, including household, food and pharmaceutical, paper, packaging, automotive, construction, and environmental. The company reported global sales of $2.1 billion in 2022. For further information, please visit our website at www.mineralstech.com.  
Investor Contact:
Lydia Kopylova, (212) 878-1831
Media Contact:
Jennifer Albert, (212) 878-1840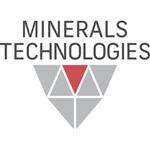 Source: Minerals Technologies Inc.