Minerals Technologies signs NewYield® technology upgrade agreement in Brazil
NEW YORK, July 25, 2023 (GLOBE NEWSWIRE) -- Minerals Technologies Inc. (NYSE: MTX) ("MTI" or "the Company") today announced that it has entered into an agreement with a leading global paper company to upgrade one of the Company's existing precipitated calcium carbonate (PCC) plants in the Brazil by integrating MTI's NewYield® LO PCC technology.

MTI's proprietary NewYield® technology converts a waste stream from a paper mill's pulping operation into a functional filler pigment. NewYield® technology eliminates the cost of disposal of this waste stream while simultaneously reducing the raw material consumption for the production of PCC. The NewYield® product provides excellent performance in key paper properties, including improved bulk and opacity while maintaining equal or better strength and smoothness.
"MTI continues to deploy our crystal engineering expertise to innovate in paper and packaging applications, allowing us to provide sustainable solutions to meet our customer's needs," said Douglas T. Dietrich, Chairman and Chief Executive Officer. "The use of our NewYield® technology showcases MTI's advanced paper and packaging technology portfolio which enables our leadership position in this market."
D.J. Monagle III, Group President, Consumer & Specialties, commented further, "This upgrade agreement represents the first deployment in Brazil of our NewYield® LO PCC technology and demonstrates the versatility of our sustainable growth platform to support existing as well as new customers."
In 1986, Minerals Technologies originated the satellite concept for making and delivering PCC on-site at paper mills. Today, MTI has 55 satellite plants in operation or under construction globally and continues to lead the industry with consistent quality and technical innovation.
About Minerals Technologies Inc.
New York-based Minerals Technologies Inc. (MTI) is a leading, technology-driven specialty minerals company that develops, produces, and markets a broad range of mineral and mineral-based products, related systems, and services. MTI serves globally a wide range of consumer and industrial markets, including household, food and pharmaceutical, paper, packaging, automotive, construction, and environmental. The company reported global sales of $2.1 billion in 2022. For further information, please visit our website at www.mineralstech.com.  
Investor Contact: Lydia Kopylova
(212) 878-1831
Media Contact: Jennifer Albert
(212) 878-1840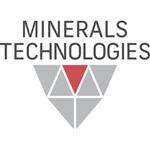 Source: Minerals Technologies Inc.